I have a pragmatic approach to design problems and I'm always eager to face a new challenge. I'm a person that loves to solve problems, which reflects my work ethic and my constant thirst to develop projects, ideas to make the world a better place.
You can usually find me in my workspace sketching, modelling, experimenting, making prototypes. When not designing, I'll be out riding my mountain bike or walking my German Shepard, Sari. I'm a photography enthusiast that has a thirst for adventuring and has a passion for travelling the world. Along side my loyal travel companion Meg, we've managed to see some pretty amazing sights the world over and don't intend on stopping anytime soon.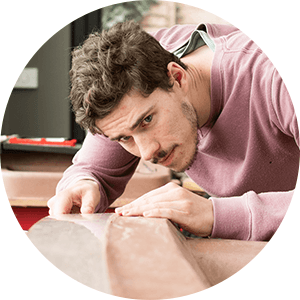 From humble beginning's we've worked with clients from Australia, Ireland, France and the U.K. We're lucky that we live in an ever growing connected world. whilst Dylan is based in U.K. we have connections with designers based in Australia, Europe and the U.K.